Masking Technique and Scene Building + Pretty Pink Posh Product Release Blog Hop
07:00
Hi Crafters,
today I decided to use the masking technique - one of my favourite, and lately neglected, techniques that I use often when building a scene. I used the
Pumpkin Patch Critters stamp by Pretty Pink Posh
to build up this scene. I began by stamping two of the larger stamps - the squirrel and the cat, masked them using masking paper and then continued building layer upon layer after than. In total, I believe I used five layers and about 8 masks.
I had fun colouring the cat, it was the first time I've ever coloured details, like the stripes, on a cat. I also used two different shades of grey in order to give some variation to the animals. I don't have a video for today's card, but I do have a video where I apply the same techniques that you can watch
here
if you have any questions about masking.
Copic Markers:
W00, W1, W3, W5
N0, N2, N4, N6, N8
E15, E17, E18, E33, E34, E55
YR04, YR07, YR09
RV11
G07, G09
This post is a part of the Pretty Pink Posh New Release Blog Hop! Leave a comment on each post for a chance to win 1 of 4 $25 gift certificates!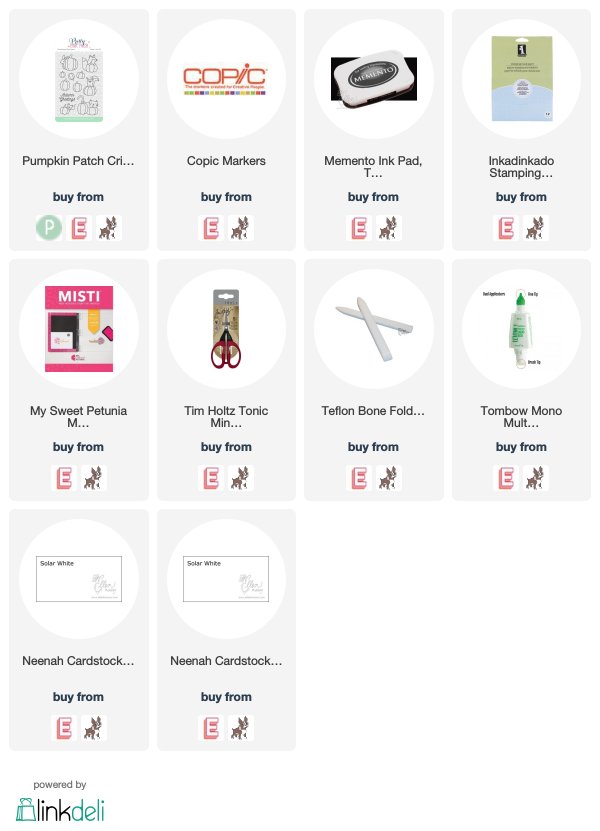 Save
Save
Save
Save