Adding Silver Embossing Powder. + The Ton's Spring 2018 Release Blog Hop
07:00
Layering stamps are a ton of fun and add a lot of detail and realness to a card. I tried embossing the third layer for some extra glam! Don't forget your first two layers must be completely dry before adding the third layer and powder!
This 6x6 bouquet is HUGE! It's a 6x6 stamp and can be used partially on an A2 card or you can use it on a square card.
I coloured this image with Prismacolor Pencils and I used a Google Search of Dahlias to choose my colours. This is a pretty simple technique.
Process Red
Pomegrenate
Hot Pink
Scarlet Lake
Kelly Green
Apple Green
Dark Green
Canary Yellow
White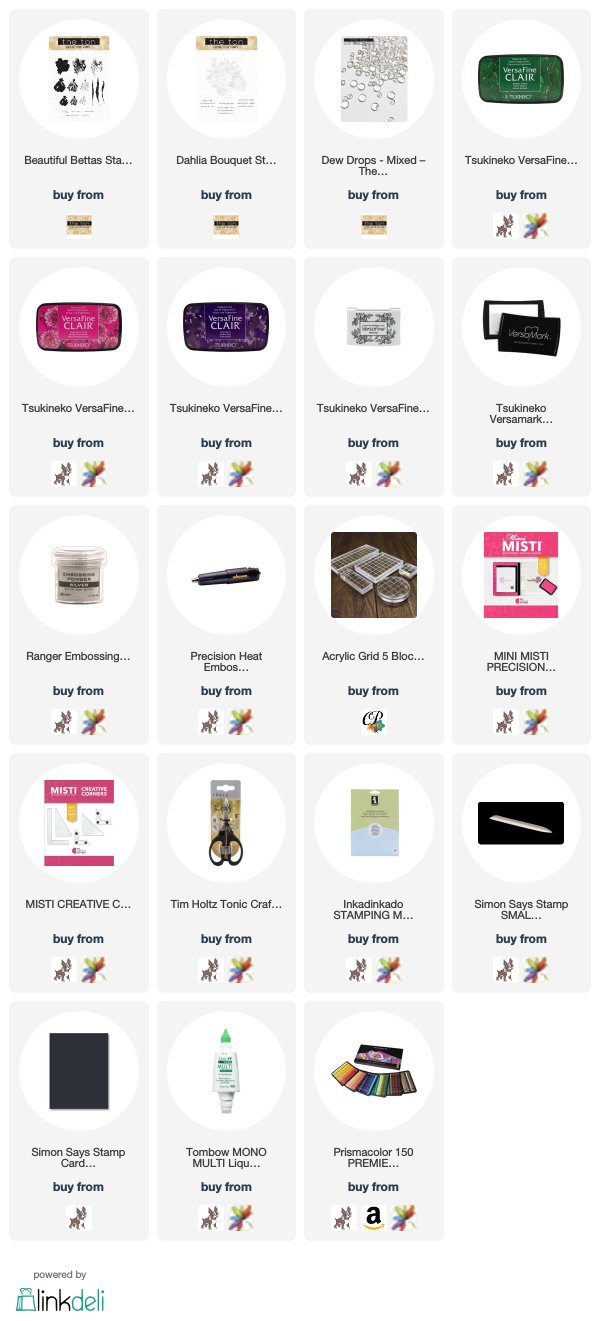 Save
Save