Five Days of Foiling Day 2: Stencilling with Laurel Beard
09:00
Stencilling is another great way to get the most out of your foils on your cards! The Transfer Gel by Therm O Web makes it all possible! Lay down your stencil, spread the gel, let dry and foil! Super easy and fun. It's just a matter of spreading the gel like butter on a sandwich! Don't forget this Five Days of Foiling series is a collaboration with the fabulous Laurel Beard, be sure you check out her
video
and
blog
!
This
Floral Stencil
is something that I reach for over and over again. I just love it! Paired with some
Denim foil,
it is very regal looking. I find the more larger areas I have to cover with the gel, the chances of me not getting even coverage are greater resulting in spots that are missing foil. I kind of love it though!
The
Marching Leaves Stencil
is another favourite of mine and is now available outside the original Stamp of Approval collection. I cut little strips of foil and layered them next to each other to create a pretty fall card. I realize it's a bit out of season but I love this anyway!
I can't wait for Day 3! We are going to be foiling some clear sheets of acetate!
(If you are inspired by my videos or blogs, please shop through the links. I make a small commission at no cost to you that helps support my blog, channel and future giveaways.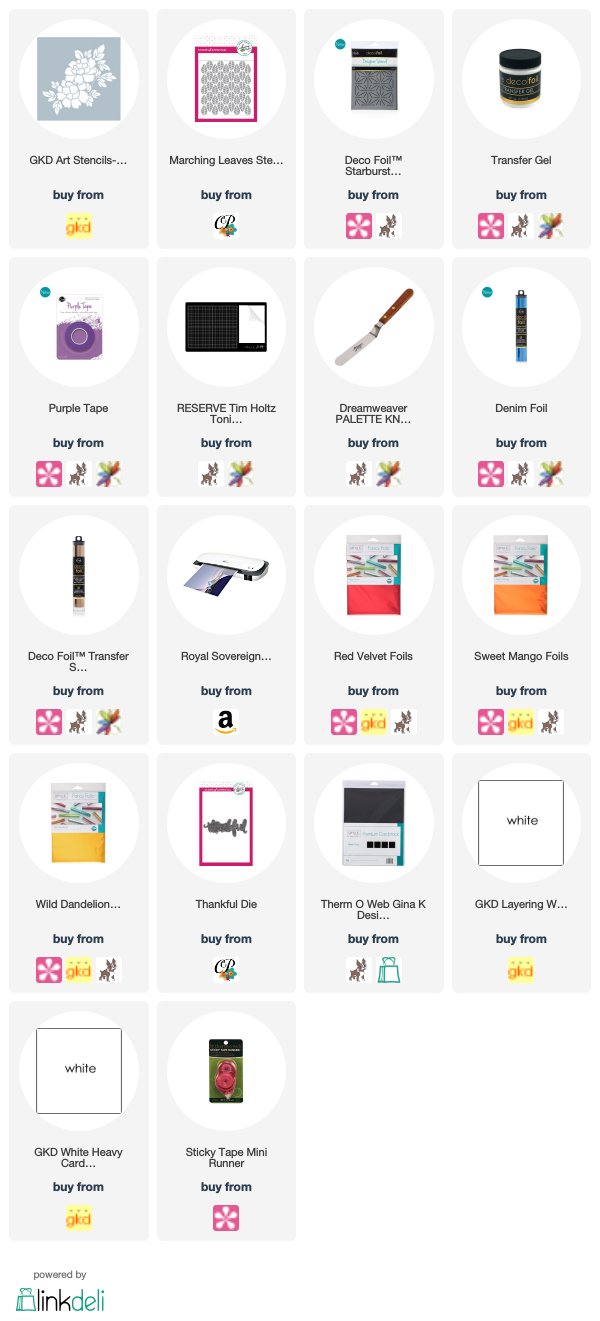 Save
Save