Tomorrow is an exciting day!
22:57
Hi everyone! Sorry I haven't posted any artwork for a while. That will be changin this week. Hopefully this photo will help you understand why!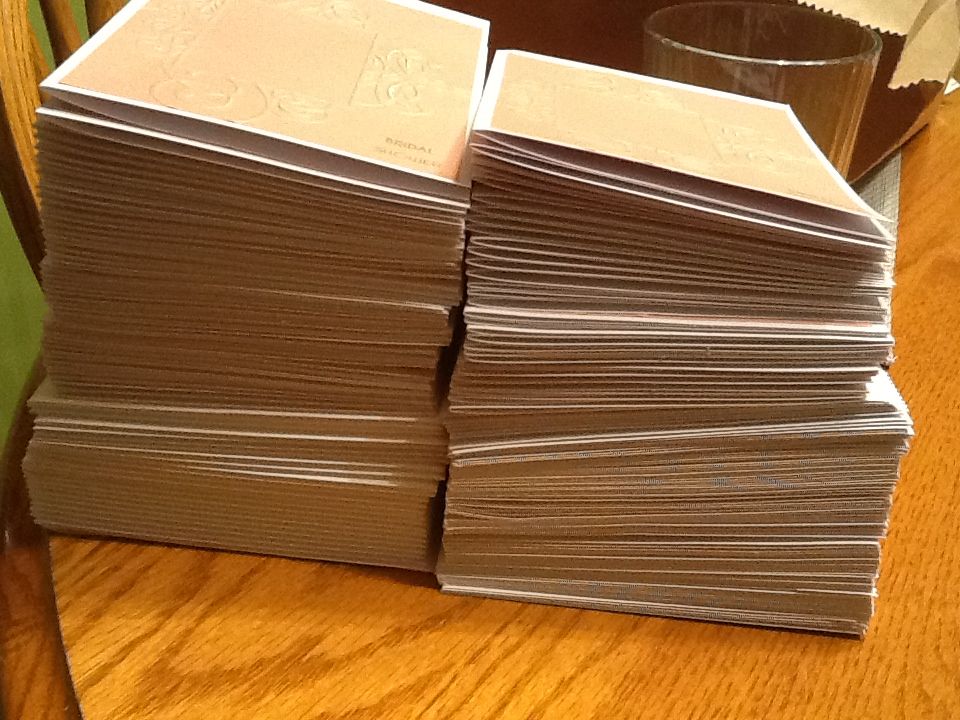 I have made over 100 bridal shower invitations and I'm pretty sure I did some serious damage to my neck :( scrapbooking is dangerous ;)

Anyway tomorrow is a huge day for me! I am launching my very first online workshop club! Which will include the pemberley paper pack and instructional videos and a full colour guide to the workshop so you can complete it at ease at home!

I'm finishing the last few pieces now!

And not only is that exciting but get ready for my biggest giveaway ever - Canada only! Valued at $99 .... Drumroll... The art philsophy cricut cartridge! All you have to do is click on giveaway at the top of my blog and fill out the form! That's all! Bonus entries are given to those who participate in the workshop and those who purchase product this month. The winner will be announced on May 31st! I hope everyone enjoys it - Canada only!

Also big news is that I will be attending my very first CTMH convention is Dallas, Texas! I am very excited to meet everyone!

Alright I will be back tomorrow! Enjoy!